Come enjoy a sustainable and comfortable holiday
Yoann and Natacha have much to share with you, 10 minutes from the sea and beaches of the Vendée (85). Come see what the "camping spirit" means: the simple pleasures of being in a trusting, family-friendly atmosphere where people come first. We make getting to know our guests a priority, whether they are just passing through or staying long-term.
La Vie 3-star campsite reflects the values of its owners. They wanted a simple, authentic place where they could promote their values and convictions.
Holidays are for getting away from everyday life, grilling out, having a drink, trying local wines, spending time in the great outdoors without pesticides or other pest control products on a ryegrass field where "weeds" don't exist.
We promote sustainable development, respect for nature and conservation
We use the natural resources provided by the land (mulch for the lawn, wood chips for the flowerbeds, plucking for hedge maintenance, planting local species, fascines for composting yard waste and nesting places for birds and insects), while creating a space for local plant and animal life.
We are committed to limiting our negative impact on the environment. Let's talk; we would love to hear your suggestions for improvement, advice, ideas.
The rich biodiversity and variety of ecosystems invite you to take care of the plant and animal life. Come and show your children the joy of living without concrete, without city noise. We have been an LPO wildlife refuge since 2008. We are proud to let you enjoy our 1,500 m2 lake and the amphibians, birds and small animals that live around it. Fishing is a great way to bridge the gap between generations.
To keep this environment healthy, we are environmental partners (recycling, composting, shell menhirs, fascines, etc.). By sorting our waste and limiting our plastic packaging, we respect our children's future.
Let's learn how to manage our water consumption: we have water-saving taps, our showers are coin-operated so that everyone has the water they need, our toilets have dual flush systems. These simple gestures reduce consumption. Finally, we do not water our green spaces. We plant species that can withstand drought.
Relax and discover at La Vie, a 3-star campsite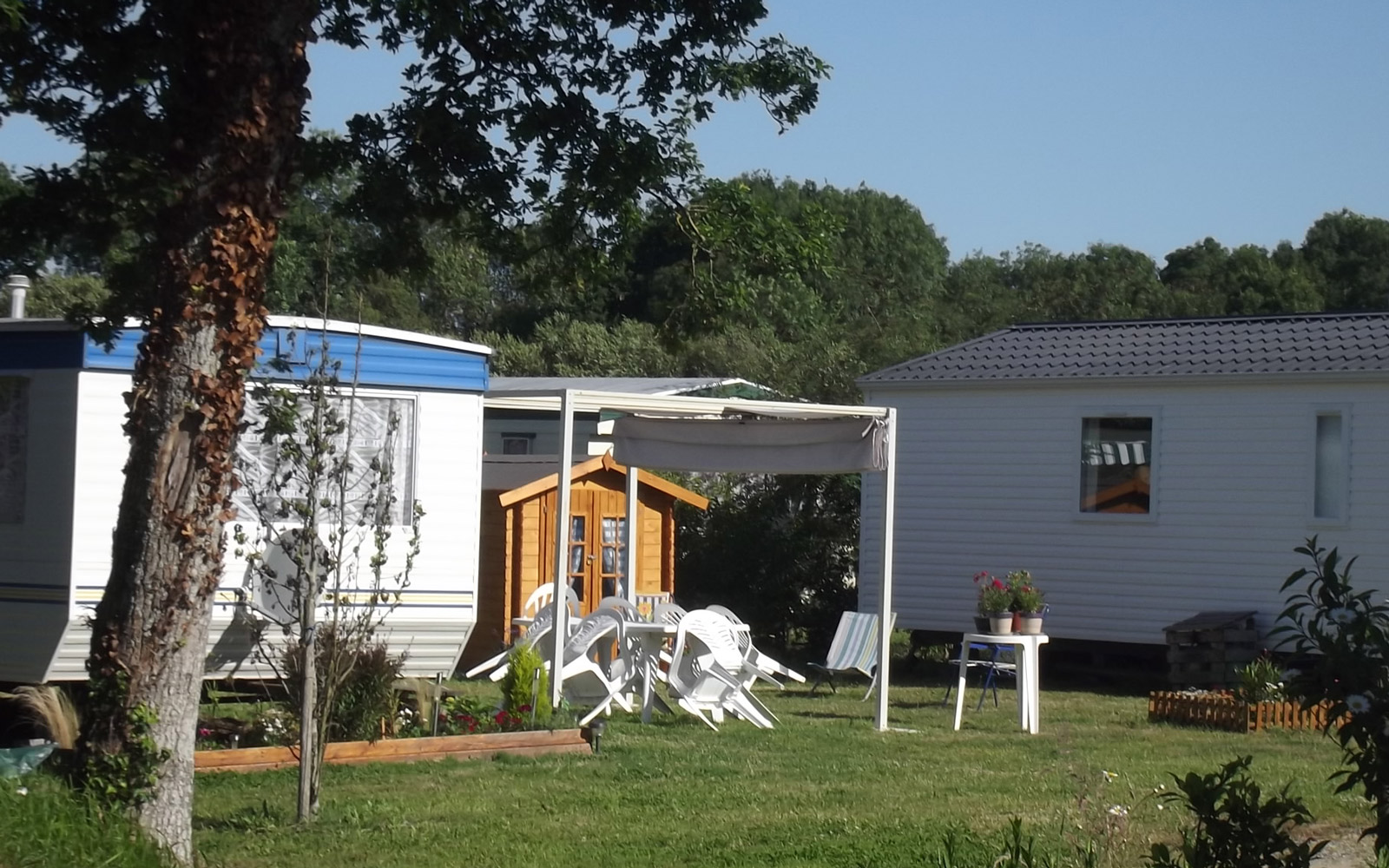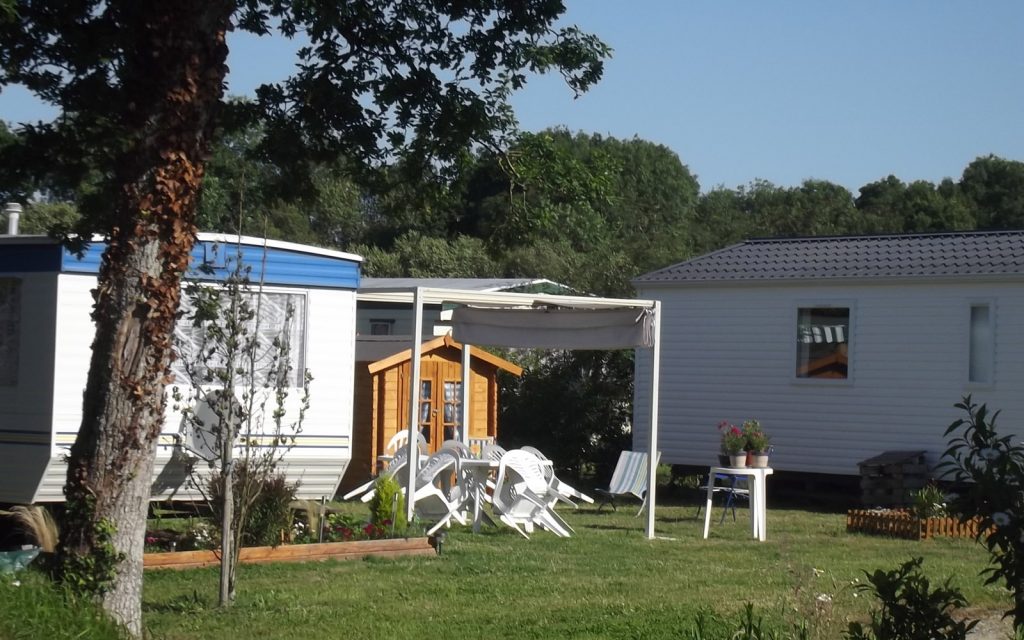 But we are not a rustic campsite either. We have mobile homes on large pitches, an indoor pool, outdoor games, activities all season long (petanque tournaments, themed parties, concerts, relaxation area with massages, and more).
We have 7 ha of greenery with 130 pitches, including 80 mobile homes. Pets are welcome.
Come and relax out in nature, 900 meters from a town with 3500 inhabitants. There is plenty to do with the small market, shops and quality artisans. We are also close to the large summer markets in Saint-Gilles-Croix-de-Vie, Saint-Jean-de-Monts and Challans. There is so much to do in the Vendée: dive into the medieval fairs of yesteryear, dream at Puy du Fou, go fishing, try the cycling railroad or hiking trails, tour the castles and tourist destinations in the region.
Here at LA VIE campsite, we are proud to carry on the tradition started by our parents, Françoise and Joël: a campsite that reflects our values of a natural, friendly way of life.
The Vendée, land of infinite riches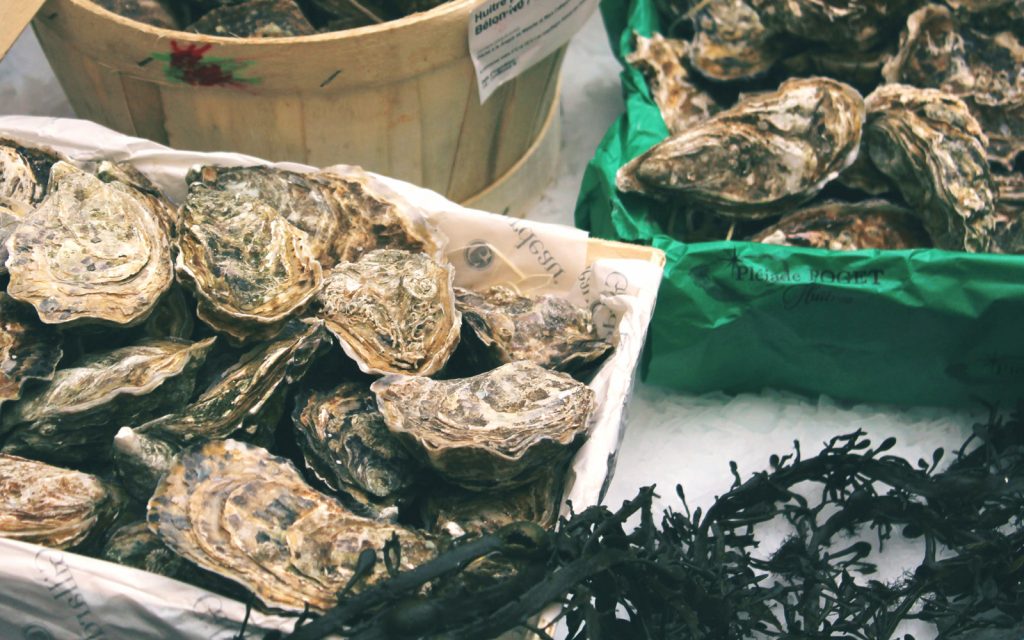 The Vendée soil is rich from the sea and bocages.
Delicious, simple, healthy products are at your fingertips. Meet our local farmers at the markets or at their farms.
Noirmoutier salt, our white gold, oyster farmers in Bouin, fishermen in Saint-Gilles-Croix-de-Vie. Delight your taste buds!
Discover our video